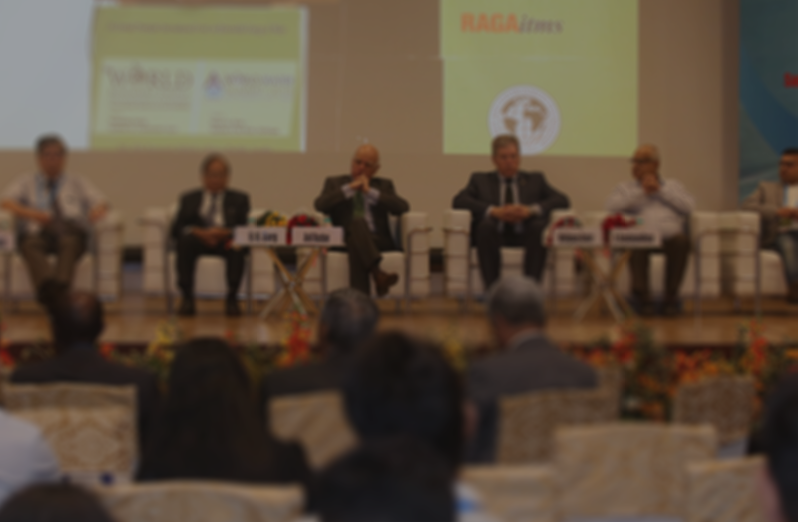 Speakers at World Future Fuels Summit
Sustainable Future Fuel for Global Climate Change Challenges
Register As Delegate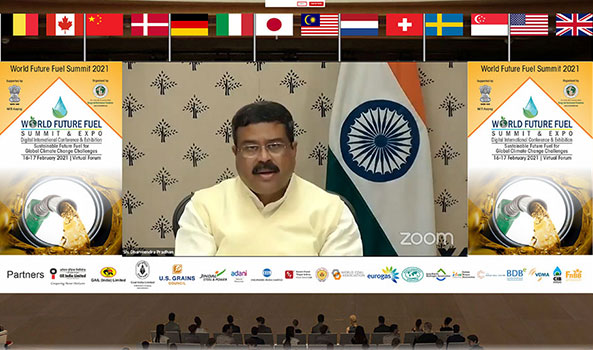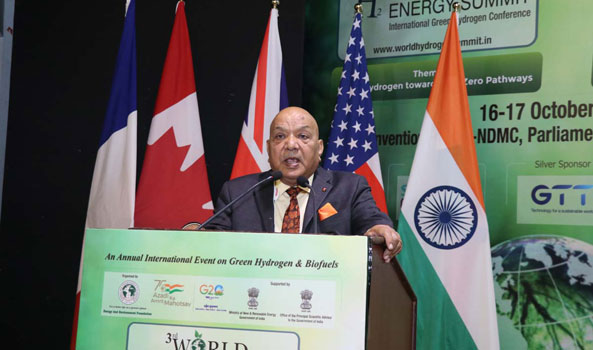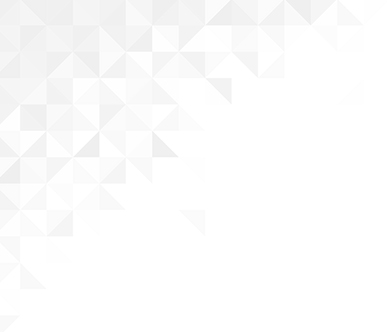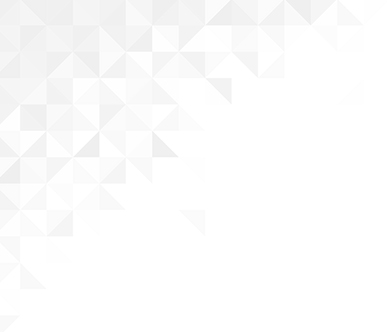 speakers

HE Yury Sentyurin
Secretary General
Gas Exporting Countries Forum, Qatar

Mr. Y. B. Ramakrishna
Former Chairman-Working Group on Bio Fuels
Ministry of Petroleum & Natural Gas

Mr. Nobuo TANAKA
Chairman, the Sasakawa Peace Foundation (SPF)
Former Executive Director, International Energy Agency, Japan

Dr. SSV Ramakumar
Director (R&D)
Indian Oil Corporation Ltd.

Mr. Carson Merkwan
Business Development
Direct Automation LLC, USA

Mr. Stephan Arens
Managing Director
Union for the Promotion of Oil and Protein Plants (UFOP), Germany

Mr. Adnan Ahmad
Managing Director
Clariant Chemicals (India) Ltd.

Mr. Timothy J Cesarek
Executive Vice President and Chief Commercial Officer
Gevo, USA

Mr. Nayan Shah
CEO
Madhuchitt Industries

Mr T S Venkataraman
CMD
Esvin Advanced Technologies Ltd

Mr. Gaurav Kedia
Chairman
Indian Biogas Association

Mr. Varun Jindal
Managing Director
Dev Energy

Dr. Jaya Shankar Tumuluru
Sr. Scientist, Biofuels Department
IDAHO National Laboratory, USA

Dr. John W. Sheffield
Professor of Engineering Technology
Purdue University, USA

Mr. Chandrajit Banerjee
Director General
Confederation of Indian Industry

Mr. Mike McCurdy
Managing Director – Energy Advisory Services
ICF International Inc, USA

Dr. Rimika Kapoor
Center for Rural Development and Technology
Indian Institute of Technology Delhi

Professor Onkar N. Srivastava
Professor of Physics & Hydrogen Energy Centre
Banaras Hindu University

Dr Anjan Ray
Director – Council of Scientific & Industrial Research
Indian Institute of Petroleum, Dehradun

Mr. Chris Chatterton
COO
Methanol Institute, Singapore

Mr. Atul Mulay
President of Bio Energy Group
Praj Industries

Ms. Bessem Enonchong
Country Director-LPG
The Global LPG Partnership, Cameroon

Mr. Ravindra Singh
Chief Operating Officer
Skill Council for Mining Sector

Mr. Subodh Kumar
Executive Director (PC, Alternate Energy & Sustainable Development)
Indian Oil Corporation Limited

Mr. Harald Sigl
Corporate Communication & Public Affairs
Muenzer Bharat Pvt. Ltd.

Dr. Plinio Nastari
President
DATAGRO and Civil Society Representative at Brazil´s CNPE
National Council on Energy Policy, Brazil

Dr. Ing. Ralph-Uwe Dietrich
Research Area Manager Tecno-Econimical Analysis
German Aerospace Center
Institute of Engineering Thermodynamics, Germany

Dr. Rintu Banerjee
Professor, Department of Agricultural & Food Engineering, P. K. Sinha Center for Bioenergy
Indian Institute of Technology Kharagpur

Dr. Candido Fabrizio Pirri
Dept. of Applied Science and Technology
Italian Institute of Technology, Italy

Mr. Dario Giordano
Green Chemistry Licensing Manager
Versalis, Italy

Shri Amber Dubey
Joint Secretary, Ministry of Civil Aviation
Government of India

Dr. Ajit Sapre
Group President, Research and Development
Reliance Industries Ltd.

Mr. Leonidas Kanonis
Deputy Editor
Argus Biofuels, UK

Dr. Sanjeev S. Katti
Director General
ONGC Energy Centre

Mr. G S Krishnan
Director Stakeholder Relations
Novozymes South Asia Private Ltd

Ms. Vartika Shukla
Executive Director (T)
Engineers India Limited

Mr. Rajinder Kumar Kaura
CMD
Bergen Group of Companies

Mr. Sanjay Sahay
Executive Director (Aviation)
Indian Oil Corporation Ltd.

Mr. Ramesh Bhujade
Vice President-R&D
Reliance Industries Ltd.

Colonel Rohit Dev (Retd)
Chief Operating Officer
Punjab Renewable Energy Systems

Mr. Sudipto Basu
Executive Director
Emission Controls Manufacturers Association

Dr. G S Kapur
Executive Director (Chemical Technology)
Indian Oil Corporation Ltd-R&D Centre

Dr. N. B. Mazumdar
Chairman
International Academy of Environmental Sanitation and Public Health

Mr. Nanaso Chougule
General Manager & Head - Heavy Duty Diesel Engine Platform-ERC
Tata Motors Ltd.

Dr. K. K. Pant
Professor & Head
Department of Chemical Engineering
Indian Institute of Technology, Delhi

Mr. Tim Patterson
CEO
Fuel Economy Solution Ltd., United Kingdom
i